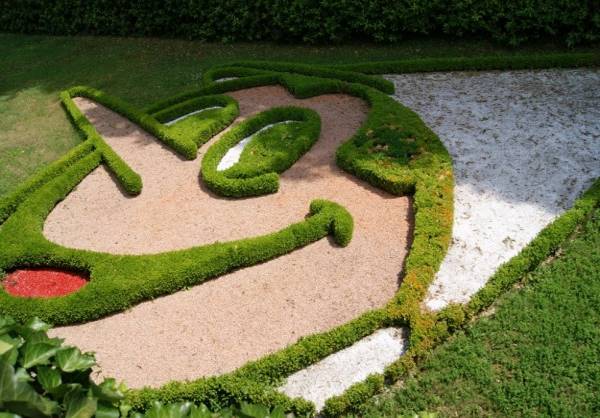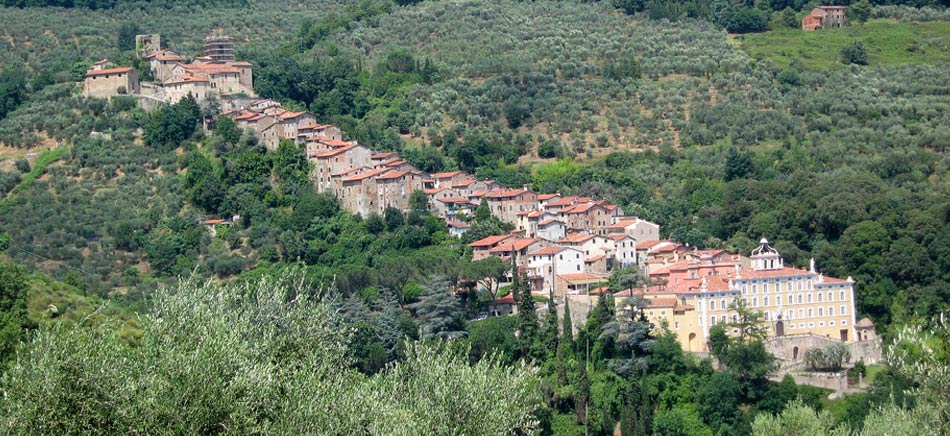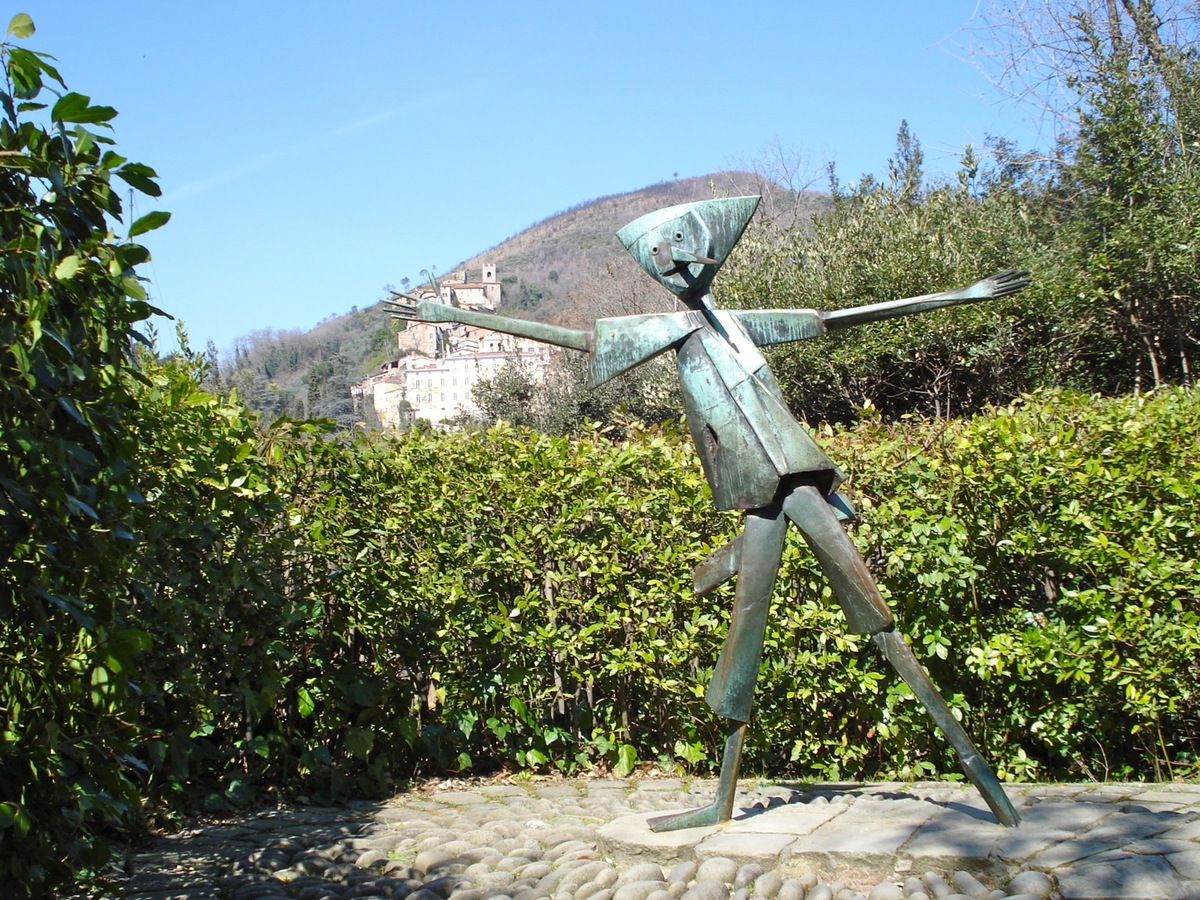 In the ancient village of Collodi on the beautiful Tuscan hills, is the Pinocchio Park which tells the adventures of one of the most famous and best-loved books in the world, Collodi's Pinocchio (Carlo Lorenzini), who took the name from the country . In this park there are sculptures, mosaics, architecture and so immersed in the green, leading to the discovery of the famous puppet , supported by a Virtual Library, exhibitions of illustration and art, animations and workshops "Play and learn. "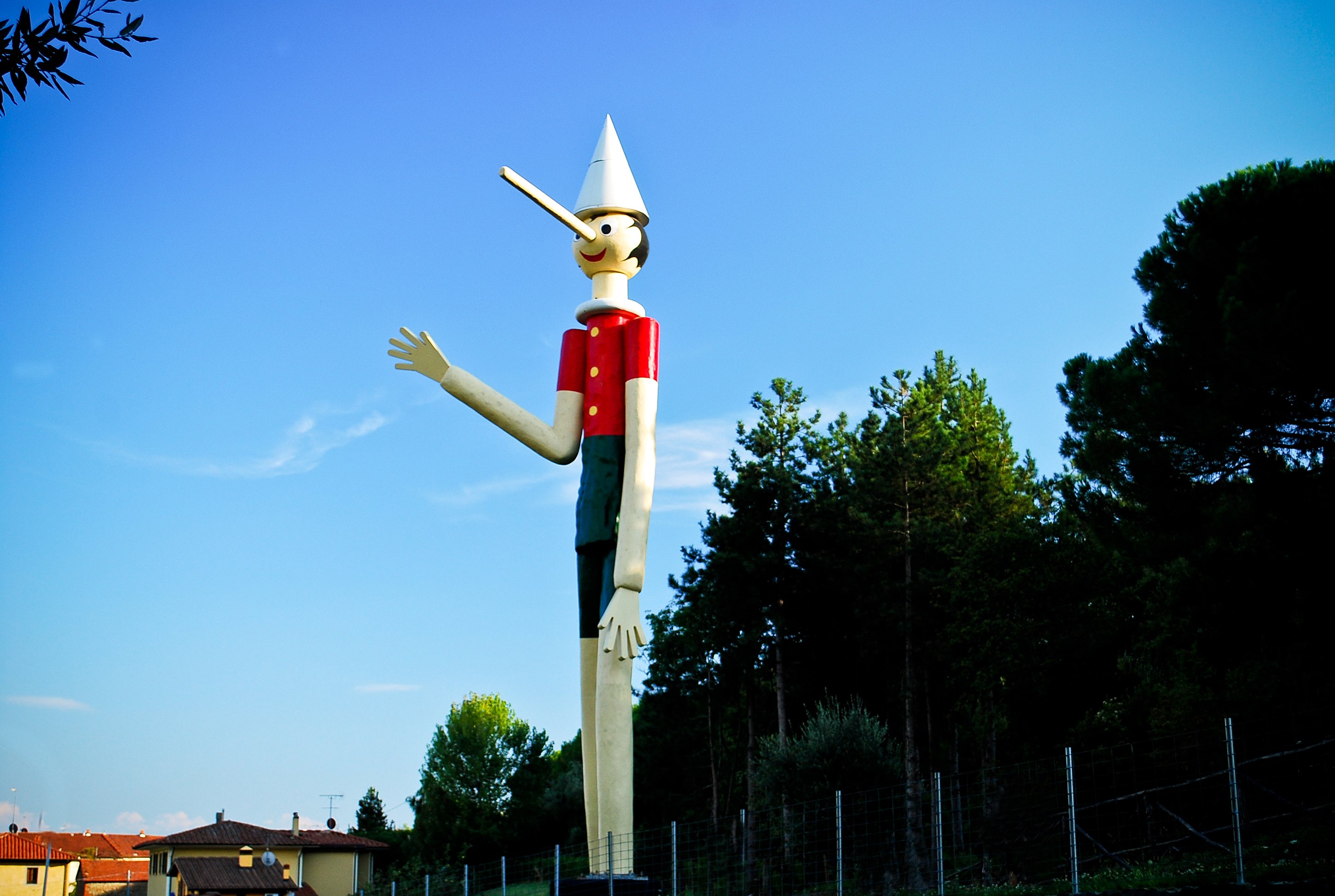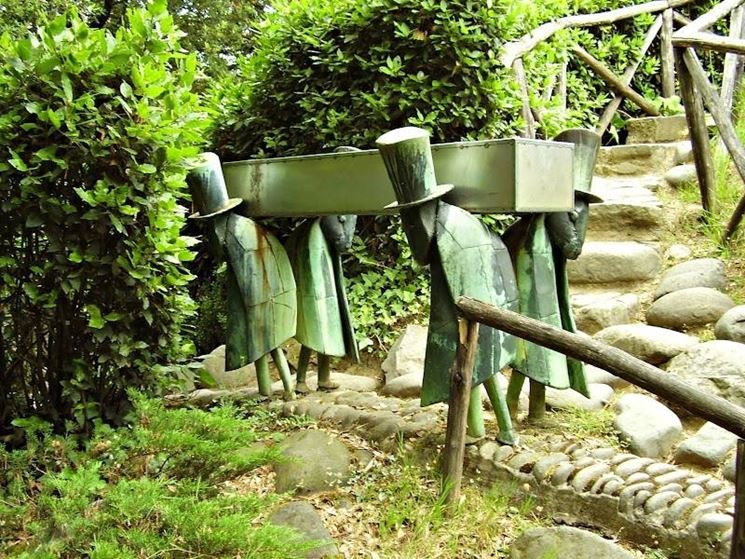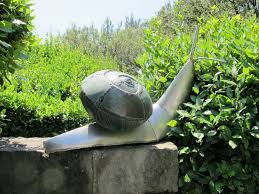 Also there are some new, Pinocchio Adventure. This is the two adventure courses, one called "Fly on the River" and the other "The ship Corsara", something playful in the most available free of all visitors to live an intense emotion to be added to a day without thoughts. In "Fly on the River", will pass from one side of the river, first on a rope bridge, then walking from a tree to another in balance on axes, then passing through a barrel and finally on logs and boards with a growing more and more difficulties, but always safe, that will bring the end of the path to return to the park. On Ship Corsara instead visitors can have fun among imaginary masts of a sailing ship, in complete safety, assisted by a specialist.
Opening times:
High season (March 1 - november 1) open every day from 9 a.m. to sunset

Low season (November 2 - February 28) open on Saturdays and holydays, and from December 19 to January 6, from 10 a.m. to sunset,except groups on reservation
 Inside the park there is also a restaurant, the Osteria del Gambero Rosso, where you can eat tasty lunches.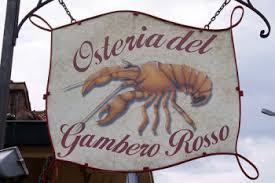 For more info visit: www.pinocchio.it

Mail: This email address is being protected from spambots. You need JavaScript enabled to view it.
Tel: +39 0572 453112
The Pinocchio Park is located in San Gennaro 6 to Collodi, Pescia (PT)