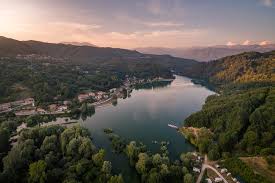 Lake Gramolazzo is a lake located in the Apuan Alps in the Minucciano municipality. It was artificially created around the 1950s along with Lake Vagli for the hydroelectric exploitation of the Serchio river and its tributaries.

The lake has an area of ​​1 square km and a volume of 3.8 million cubic meters, has the Serchio di Gramolazzo, and the Acqua Bianca stream that comes from Monte Pisanino.

On the lake there are some tourist facilities, such as a campsite, a hotel and some restaurants; bathing is possible during the summer months, near some sandy shores present on the shores of the lake.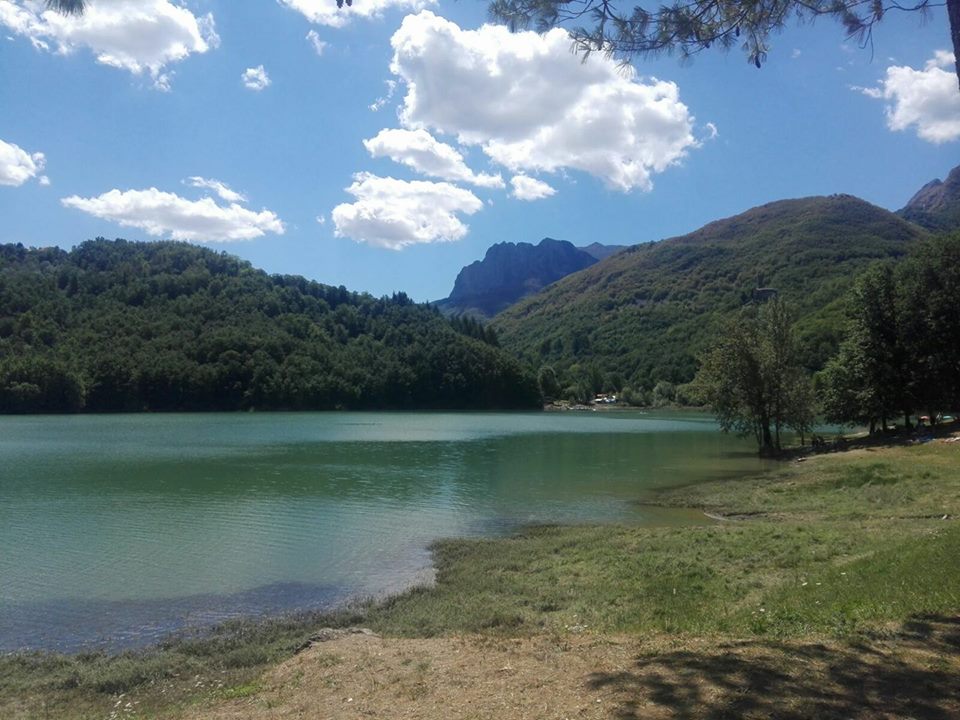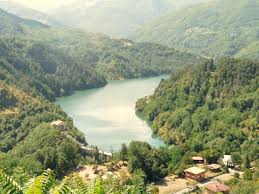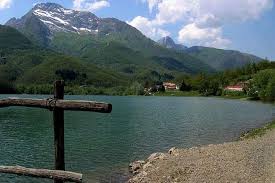 In addition, various itineraries can be pursued by car, bicycle, on foot or by canoe, or whatever you prefer.

Nearby is the Sanctuary of the Madonna del Soccorso. Several years ago the pilgrims and marble miners who were passing through the area found hospitality in these places. Through the pedestrian paths you can reach the ruins of the village of Bergiola. In the area there is also Gorfigliano which offers a wonderful view of the lake of Gramolazzo and where the Madonna dei Cavatori is celebrated on the first Sunday of August. The lake hosts, in summer, the Sculpture Symposium which sees the participation of artists from all over the world.
The gastronomic products of the lake area of ​​the lake are the typical Garfagnini products, with dishes based on freshwater fish, prosciutto bazzone, lard garfagnino, bologna garfagnino (try it!), Biroldo della Garfagnana, potato bread , spelled cake and Pecorino cheese.