Pistoia Apennines: the Railway that united Italy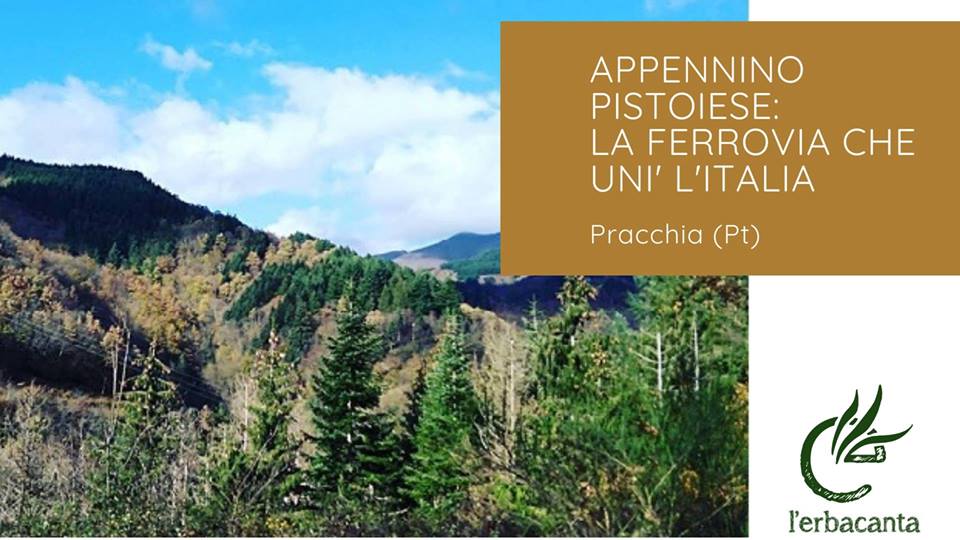 Calendar
Date

03.31.2019

9:00 am

-

5:30 pm
Location
Author
Url
Description
Excursion organized by the cutural association L'Erba Canta, a 15 km path along the via ferrata, on the Pistoia mountains, the first to have crossed the Apennines and to have united the Italians, making a leap into the past, precisely in 1861 all epoch of steam trains, when traveling was really an adventure, not only for those who could afford a first, second or third class train ticket, but also for those who, by trade, drove the train in such difficult stretches and impervious to risking its safety on a daily basis.
The Apennine railway was one of the unprecedented engineering works that involved highly skilled workers but also specialized laborers in the construction of tunnels and railways.

The departure will be in Pracchia, in front of the train station at 9:00 am, under the guidance of environmental hiking guides, and in this case in the person of Eliana Serra.
Information:
Characteristics route approximately 14 km Difference in altitude: 400 m Route typology: Medium (T / E)

Child participation: Yes from 8 upwards

Dogs on a leash: No

Food and drink: packed lunch

 Recommended equipment: trekking shoes, k-way or anti-rain shell, seasonal clothing, water (minimum 1.5 liters)
Subscription fee
 € 15.00

Extra fee: € 2.00 rail ticket cost for return
Mail
This email address is being protected from spambots. You need JavaScript enabled to view it.
Phone
+39 328 1340777 (Cristina)
For those wishing to participate, please confirm your membership by March 29th.
For more information visit L'Erba Canta and read the regulation.
We thank the association L'Erba Canta for their kind cooperation.
Location information
City

Pracchia
County

Toscana 51100
Country

Italia