Marzuolo Truffle festival of Certaldo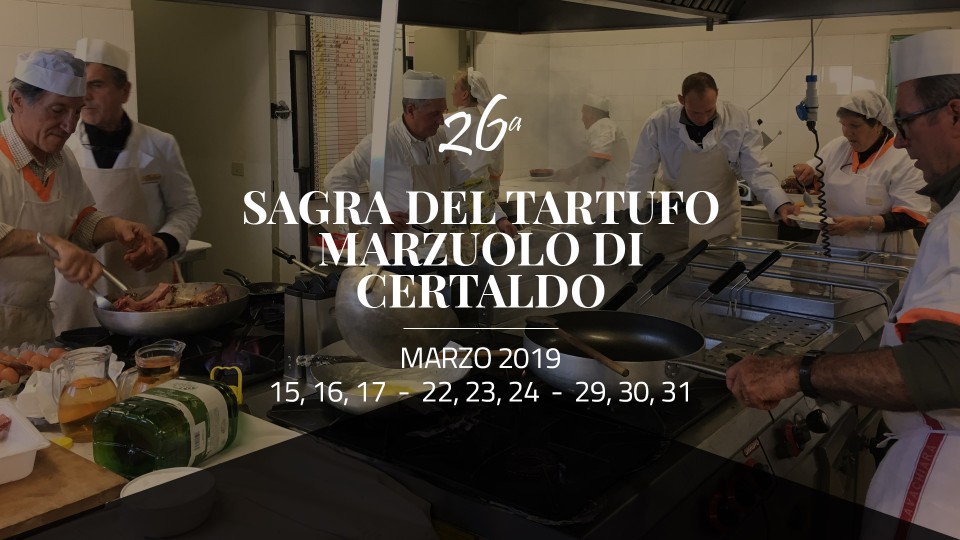 Calendar
Date

03.29.2019

8:00 pm

-

03.31.2019

11:30 pm
Author
Description
Among the many festivals in Tuscany, there is also the marzuolo truffle festival, which takes place in Certaldo, wanted by the Tartufai Association of the Bassa Valdelsa hills, to allow the tuber of that area to be safeguarded.

The menu of the festival includes delicious dishes of the territory based naturally on truffles, but the latter will not be the only one present, in fact there will be dishes even without truffles, bulk wine, homemade desserts and the inevitable and delicious cantuccini with vinsanto.

What can we say, you can certainly not say no to his majesty the truffle, don't you think ????
Location
viale Matteotti- 50052 Certaldo
Phone
For more info see the Tartufai website
Location information
Street

Viale Giacomo Matteotti
City

Certaldo
County

Toscana 50052
Country

Italia